If you have registered in our webinars or have registered in our database by filling out a registration form, you will receive an email like this.
You must confirm your registration by clicking on "Yes, I agree to receive samples and commercial information via email and post". Without its acceptance, the effective registration in the KIN Labortorios database is not concluded.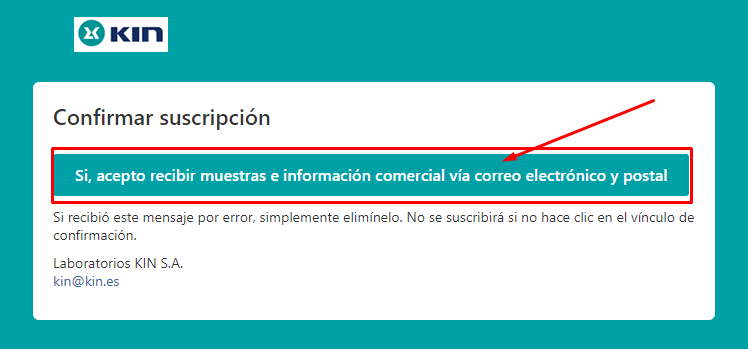 We remind you that you can manage your subscription at any time, modifying your data or unsubscribing.